More shoes continue to drop about the relationship between Bill Clinton and deceased pedophile Jeffrey Epstein.
Ugly details continue to trickle out.
And this woman just revealed a bombshell accusation about Bill Clinton and Jeffrey Epstein.
Virginia Roberts Giuffre is suing British royal family member Prince Andrew over claims Epstein forced her to have sex on multiple occasions when she was underage.
The British channel ITV produced a documentary about Epstein's relationship with Prince Andrew where Prince Andrew's former girlfriend Lady Victoria Hervey claimed the relationship between Bill Clinton and Epstein was much closer than Clinton claimed.
The New York Post reports:
One of Prince Andrew's well-connected ex-girlfriends has claimed that former President Bill Clinton and pedophile Jeffrey Epstein were so close, they were "like brothers."
"Clinton was definitely very close to Jeffrey," Lady Victoria Hervey, 45, said in the new ITV documentary, "Ghislaine, Prince Andrew and the Pedophile," which aired in the UK Tuesday night.
In the documentary Hervey referenced the strange painting Epstein had of Bill Clinton wearing a purple dress hanging in his home.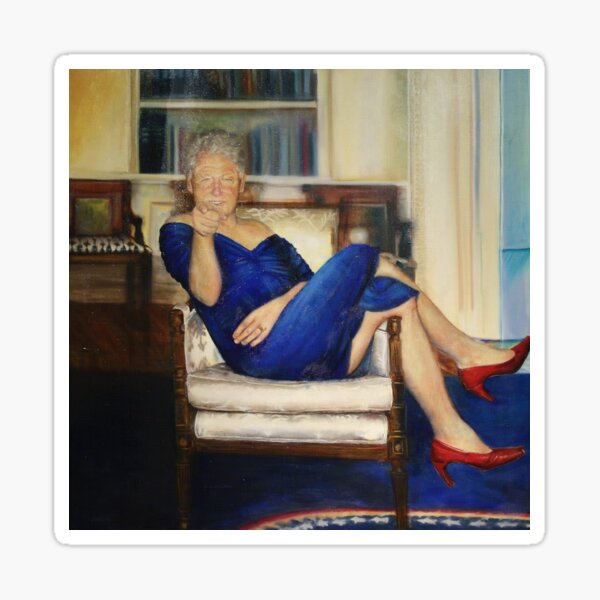 Hervey went so far as to say that Clinton and Epstein were like "brothers."
The New York Post also reports:
"I don't know if you saw the paintings that were in Jeffrey Epstein's house? One of them being a portrait of Bill Clinton wearing the dress that Monica Lewinsky wore when they had the affair," noted Hervey.
"So yeah, he was super close to Jeffrey Epstein. They were like brothers, you know, and he was close to Ghislaine as well," she said in the documentary.
Hervey's comments were a sharp departure from the statement Clinton put out after Epstein died under suspicious circumstances in a Manhattan jail cell.
In that statement, Clinton claimed he barely knew Epstein and only socialized with Epstein on four occasions after Clinton left office.
"President Clinton knows nothing about the terrible crimes Jeffrey Epstein pleaded guilty to in Florida some years ago, or those with which he has been recently charged in New York. In 2002 and 2003, President Clinton took a total of four trips on Jeffrey Epstein's airplane: one to Europe, one to Asia, and two to Africa, which included stops in connection with the work of the Clinton Foundation," the statement read.
Hervey's claims that Clinton and Epstein were thick as thieves as well as visitor logs that show Epstein visiting the White House 17 times between 1993 and 1995 contradict Clinton's assertion that he barely knows Epstein.
There is no evidence that Clinton was involved in Epstein's crimes.
But, on-the-record testimony from someone who traveled in Epstein's social circle as well as documentary evidence suggest that Clinton's relationship with Epstein was far closer than Clinton lets on.
If you want Great American Daily to keep you up to date on any new developments in this ongoing story and the rest of the breaking news in politics, please bookmark our site, consider making us your homepage and forward our content with your friends on social media and email.